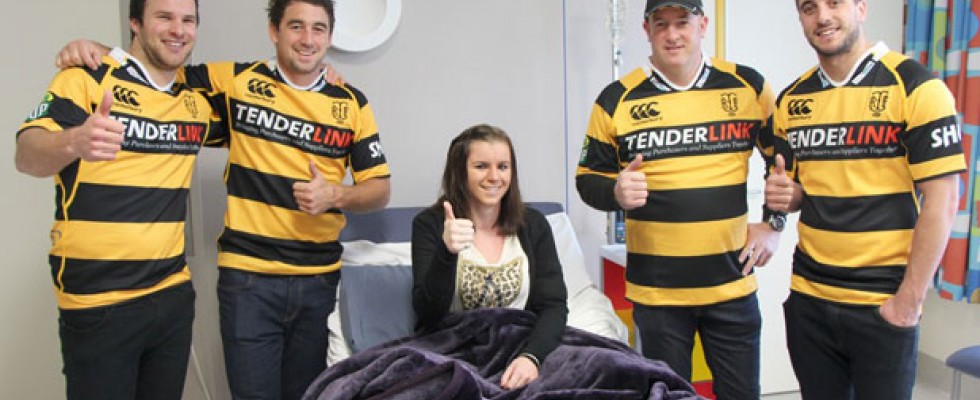 Firefighters and rugby stars were on the scene to help move patients into the new Taranaki Base Hospital building yesterday.
The $80 million project has been three years in the making and Danielle Symes was the first patient to see the new wing.
The 17-year-old was wheeled into her new room by firefighters and was impressed with the surroundings.
She has her own room, complete with an ensuite. "I have my own TV and the bathroom is really big."

She was also pleased to have a visit from some Taranaki rugby stars, including Kurt Baker and Andre Taylor.
"I'm excited to see the rugby players here - I have to take a photo for my nana," she said.
The theme for the day was a midwinter Christmas and staff in the TSB Ward 2B for children and young people dressed up in costumes. The ward was the first to be transferred to the new wing.
Nurse manager Leonie Mercer said the mood in the new ward was upbeat.
"A lot of planning has gone into this and it's finally here. It's all go but we wanted to try and make it festive," she said.
The migration into the new hospital block will continue for the week. The building will not be finished until the end of the year. The old building will then be demolished.